How can Customer
Care help you?
CxContent::START::content - category::description
The Karben wallet is an RFID Blocking Wallet, stopping thieves from stealing your money or your identity! This carbon fiber RFID wallet is the protection you need in this dangerous new era of cybertheft!
The RFID blocking wallet also makes it so easy to share the information you want to share, too! With just a tap against someone else's phone, you can share whatever information you choose to – your social media accounts, contact info, or whatever you like. And it works with any modern smartphone!
We have 2 color variations for the Karben Carbon Fiber RFID Wallet and a built-in NFC Sticker.
CxContent::END::content - category::description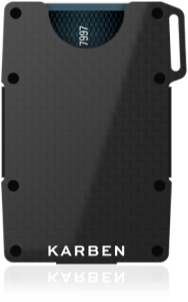 Carbon Fiber Wallet (BLACK)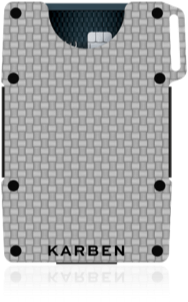 Carbon Fiber Wallet (SILVER)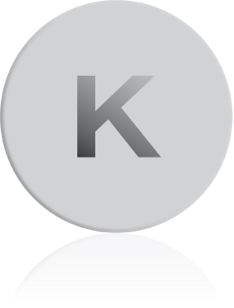 Karben Sticker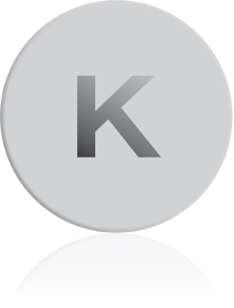 Karben App